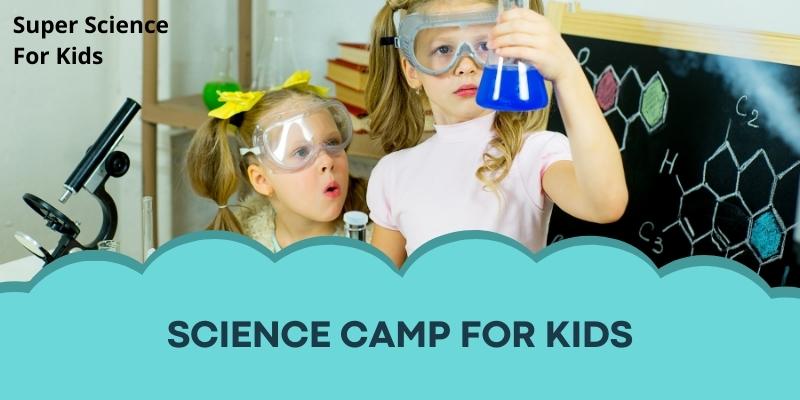 Undoubtedly, a summer break is much needed for your child to unwind. However, it doesn't have to be completely free of learning. The introduction of STEM summer camps compensates for the break from conventional ways of learning. Science summer camp is being organized to keep your child updated with things happening outside their textbook world. It's the best way for your kid to gain additional STEM knowledge- Science, Technology, Engineering, and Maths.
To gain in-depth knowledge of the importance of STEM summer camp, read on. Also, here's why the first thing you should consider this summer break is enrolling your child in a summer camp.
Like we said above, summer break is much needed for your child. Especially after brainstorming over their school textbooks all year, summer camp is a huge respite. However, there must be a limit to how much they spend their time playing and watching their favorite TV show. Else, it'll lead to a complete skill drain.
Summer camps ensure the link to knowledge is not severed during the summer break. Some weeks from the summer break should be dedicated to summer camps to ensure knowledge retention and introduction to concepts outside of their textbook.
If you're hesitating on clicking over the Google ad that continuously flashes science camp near me, think no more and go for it! Schools confine your child's knowledge and don't let them explore several options available worldwide.
When your child is made for mugging up textbook concepts that are limited to your country, they fail to gain knowledge of what's happening on the global level. Summer camps aim to make STEM learning fun and introduce globally approved concepts.
Usually, the teacher and your kid's pace don't match. Either the teacher is too fast with the teaching, or your child is too slow and is left behind in the class. Since not all children have the same capability, it's important for teachers to understand that there needs to be an individual approach for the successful learning of all children. Unfortunately, this doesn't happen in conventional methods of teaching.
However, in science camp for kids, these issues are addressed on an individual level.Your kid gets special attention. The teacher is made to slow down if the process seems too fast to your kid. Special assistance is provided to your child to meet the deadlines of a given assignment. When every little difficulty is being addressed, the learning capability of your child will start to flourish. 
Do you know why your kid doesn't remember a thing once the exams are over? It's because lecture-based classes adversely affect your child's learning capability. Kids tend to mug up just to pass the exam with flying colors.
On the other hand, STEM learning exposes your kid to labs, presentations, and reporting and makes the entire learning process fun. Rather than completely dependent on the teacher to comprehend the concept, kids tend to learn more by themselves in this way. Apart from being a fun way to learn, science summer camp enables students to grasp the content quickly.
Science as a subject is limited to theory until we complete high school and go for graduation.If you want your kid to understand the application of science in real-life scenarios, summer science camp is the best place for them. From video game development to robotics, to veterinary medicine, to oceanography, your kid is going to experience it all.
The vague theories will start making sense to the kids all of a sudden. Science is the foundation everywhere, whether the kid wants to become a master chef or a police officer. Look for a science camp near me online and get your kid enrolled this summer break.
Conclusion
STEM plays a crucial role in shaping the future of the present generation. They need to be constantly updated with the recent innovations to remain competitive. Regardless of the kind of career they're going to choose, it all comes down to science and technology. Apart from academic knowledge, your kid will return from the camp with boosted self-confidence and self-esteem. This comes from the exposure your kid will get. So, what are you waiting for? Get your little genius enrolled right away!
Are you looking out for the best science camp for kids? Well, your search ends here. Super science for kids brings you carefully designed programs for kids, which are run on vacations, weekends, summers, and school holidays. Our learning style is inclined towards a hands-on style. We have the perfect environment for your kid where he or she can learn and thrive.
The best part is our super science STEM challengers, which include fun engineering, mathematics, and integration science & technology. The kids are provided with an insight into designing a variety of inventive machines, crazy contraptions, gadgets, towers, and much more. For further queries, you can write to us at danbweissman@aol.co or call us on (908) 684-2383.